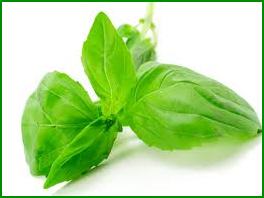 Cultivated plant in the Mediterranean area of which one uses whole.

Infusion of basil is diuretic and tranquillizer, it helps digestion. A bunch of basil in a room is known as insects repellant.
Also : Gastritis, dysepsy, aerophagia, vomiting, cough, whooping-cough
In external use : Mouth ulcers, styes.



Infusion; 5g of leaves or flowered tops for 100g of water; 2 to 3 times a day after meals.

Wine; let macerate during 3 days 1 handful of leaves in 1 liter of wine, filter; 1 glass after the meal.

Keep a basil plant to protect a room of the intrusion of insects.



Basil, Sweet Basil, Ocimum basilicum